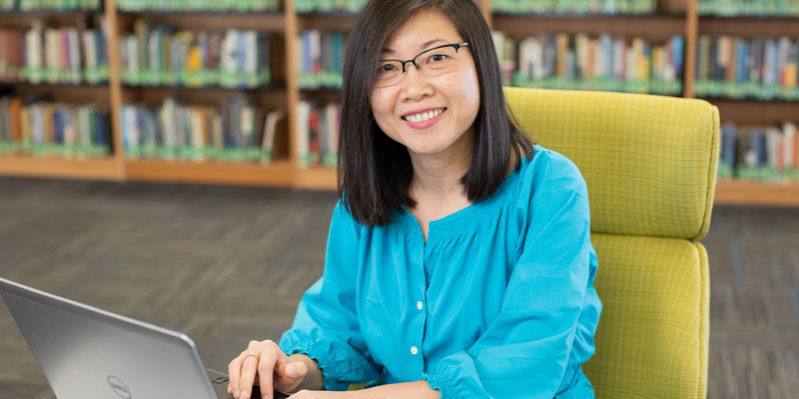 Large businesses typically have lots of moving parts: ordering, purchasing, sales, human resources, customer service. The key to efficient operations is communication among all departments, and that's what an Enterprise Resource Planning (or ERP) system does. ERP software centralizes information and helps all parts of the business communicate to keep things humming smoothly.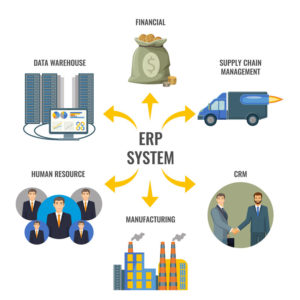 "An ERP is a common database for all departments within a company," says Supply Chain Management Lead Instructor Bob Meggiolaro. "In supply chain management and logistics, for example, it allows a company to pinpoint an order, track shipping, and communicate with customers in real-time."
Some Wake Tech students are now being trained in SAP, the most widely-used Enterprise Resource Planning system. SAP has just been added to the curriculum in the college's Supply Chain Management and Accounting degree programs.
"We want to make sure students are up to date on the latest technology," says Department Head Melanie Thomas. "Exposure to SAP will definitely make them more marketable after they graduate."
Giang Nong is a student in Supply Chain Management who moved to the U.S. from Vietnam a few years ago. She has a bachelor's degree and is just a few credits shy of an MBA. Giang landed a job as a materials handler in the shipping department at CREE, and the company agreed to cover tuition for her degree program in Supply Chain Management. Giang says she feels very fortunate: "A degree or certificate in the U.S. makes a big difference. I decided to get something that proves I'm a professional!"
Giang had not worked with an ERP before she joined CREE, but she knew it was a tool she needed to learn. "I called my sister in Vietnam and said, 'explain it to me!'"
"Companies are looking for employees who are trained on SAP software," says Meggiolaro. "Even if their future employer uses a different ERP system, knowing SAP will help them grasp whatever software they encounter."
Just as an ERP connects departments within a company, Wake Tech connects students with the skills that employers need. 
Learn more about Wake Tech's associate degree programs in Supply Chain Management (offered completely online) at supplychain.waketech.edu, and Accounting (offered online or on-campus) at accounting.waketech.edu.