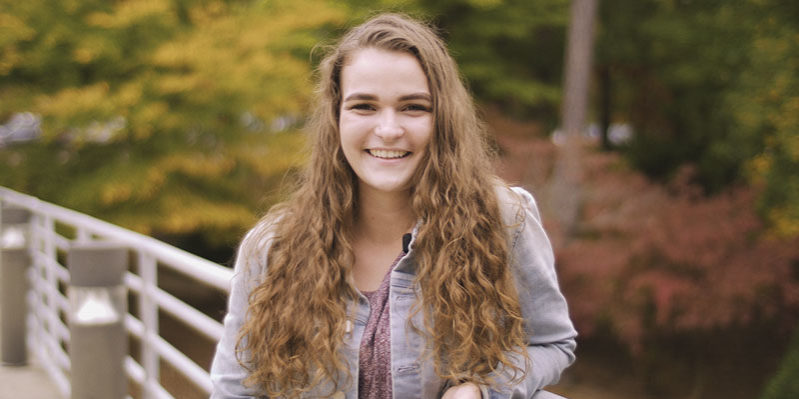 There are 300 students working to become registered nurses in the Martha Mann Smith School of Nursing at Wake Tech. Hundreds more are in pre-nursing, hoping to get into the acclaimed program. It's one of Wake Tech's few competitive entry programs, due to the limited availability of clinical training sites.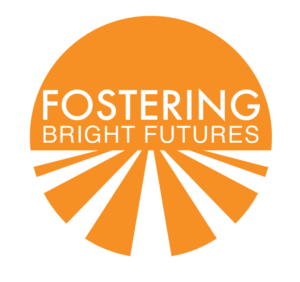 None of that stopped Kelsea Read – she applied to the program and got in! And it's not the first time she has beaten the odds. Kelsea grew up in foster care, and she was on her own once she turned 18. She was aware of the stats and knew they were not encouraging: Less than three percent of young people who age out of foster care succeed in earning a college degree. But Kelsea also knew – as she often says, with conviction – "I am not a statistic!"
After graduating from Panther Creek High School, she enrolled in Wake Tech's Fostering Bright Futures program, which gave her the support she needed to earn an associate in science degree. Fostering Bright Futures was established in 2008 to provide academic, social, and financial support to help former foster youth succeed in their college endeavors. The program focuses on eliminating the barriers these students often face as they seek an education and more productive, independent lives.
"In foster care, you're taught not to ask for help," Kelsea says, "and while that mindset made me resourceful, it also taught me that I could rely only on myself." Fostering Bright Futures, she learned, offered a support structure that allowed her to worry less about surviving and focus more on thriving in her academic pursuits.
"These students face all kinds of obstacles," says Michelle Blackmon, program coordinator for FBF. "Some need academic support, others need assistance with finances or transportation, and some can benefit from having someone to talk with about the challenges they face. We try to understand each student's unique situation and provide what is needed."
The Fostering Bright Futures program currently serves 30 students – but that number will soon double, thanks to a three-year, $346,000 gift from Blue Cross Blue Shield of North Carolina. The funds will go toward program materials, technology, and other resources to help expand the program to 60 students. Blue Cross NC joins a network of community partners who support the program, including Wake County government, AT&T, Lenovo, Dress for Success, the United Way of the Greater Triangle, and others.
"Achieving good health is about more than simply going to see a doctor. It's also about safe housing, reliable transportation and meaningful employment that allows individuals pursue their dreams," says Jesse Thomas, Blue Cross NC Vice President for the Medicaid Segment and Chief Executive for Healthy Blue. "Blue Cross NC recognizes the positive impact that the Fostering Bright Futures program has on our community. It provides needed support to young adults leaving the foster care system so they're able to thrive in the next stage of life, and it also aligns with our mission of improving the health and well-being of all North Carolinians."
Wake Tech President Dr. Scott Ralls says the value of a program like Fostering Bright Futures cannot be overstated: "These inspiring young adults have overcome serious obstacles to pursue the goal of an education. It's our responsibility to do everything we can to help them become happy, healthy, productive members of the community."
Since Fostering Bright Futures began 10 years ago, 13 students have earned associate's degrees, seven have transferred to universities, and six are working in their chosen field. Forty- five students are currently on a waiting list for the program, which has the potential to change their lives. 
Learn more and support the program at fosteringbrightfutures.waketech.edu.