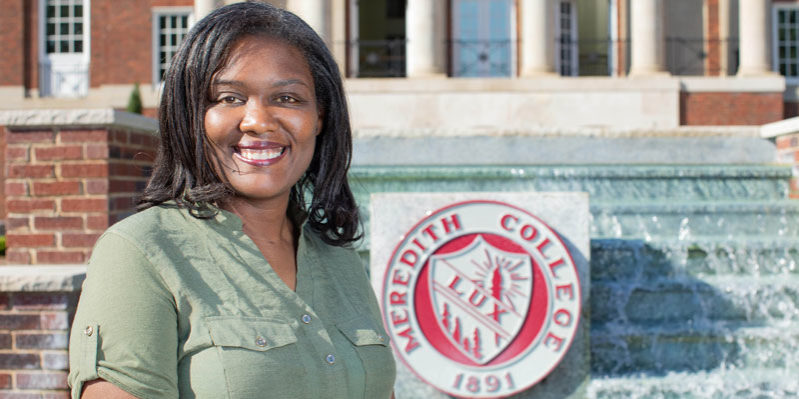 Angela Stancil
Class of 2018, Early Childhood Education
NC Teaching Fellow
Growing up in Greenville, North Carolina, Angela Stancil felt blessed to have a support system that encouraged her in her educational pursuits. However, she recognized that not all children were as fortunate, and many had no one to take an interest in their education. Angela knew then that she wanted to one day help children in need.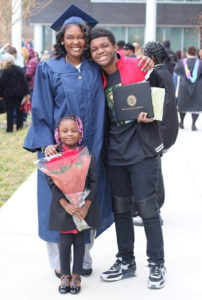 Angela's first career was a certified nursing assistant (CNA) at a local nursing facility, but years later she stayed true to her dream, and enrolled at Wake Tech to pursue a degree in Early Childhood Education.
"Stepping back into the classroom after 20+ years made me nervous," says Angela. "But a friend who's a retired professor told me that my life experience would add value to the younger students in the program, confirming that I was right where I needed to be."
At Wake Tech, Angela would encourage incoming students to take advantage of the ILC (Individualized Learning Center) on campus and establish great communication with professors, as both were critical to her success in the Early Childhood Education program.
Before she graduated with her associate's degree, she learned about the NC Teaching Fellows, a highly coveted program designed to encourage educators to teach in North Carolina by offering loan forgiveness and awards. Knowing she wanted to further her education beyond her AA degree, she began researching the program. She applied, submitted several essays, and was chosen as a semi-finalist. Then she had an in-person interview with the selection committee.
"When I got the email that I was chosen as a NC Teaching Fellow, I cried. I was in complete shock," says Angela. "Things like that don't happen to me!"
The transition from Wake Tech to the NC Teaching Fellows program was a tough time for Angela. She's grateful for professors like Florianna Thompson who recognized her struggle, and guided her through to completion. She believes the dedicated faculty is one of the many things that make Wake Tech so special.
Today, Angela is a NC Teaching Fellow at Meredith College pursuing her bachelor's degree. Her ultimate goal is to earn a master's degree in Special Education and help children with special needs.