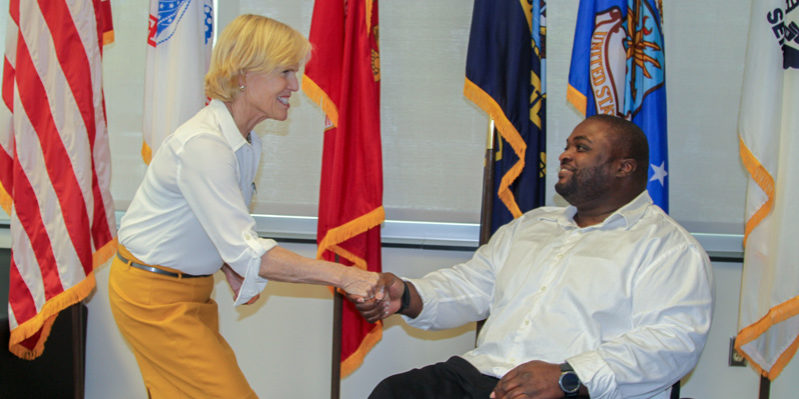 Returning to civilian life after serving in the military can be daunting: Daily decision-making often becomes a challenge for servicemen and women used to rigid routines. Some suffer physical and emotional ailments. Many need to learn new skills and "re-tool" for new careers – and Wake Tech is ready to help them do just that. More than 1,600 veterans turn to Wake Tech each year for re-training, and they find a military-friendly institution, committed to serving those who have served our country.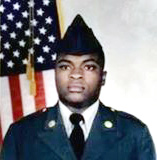 Forty-three-year-old Aaron Ruffin is among the veterans attending Wake Tech; he served in the U.S. Army for three years. Aaron is now working on an associate's degree in Medical Office Administration and plans to continue on to earn a bachelor's degree and eventually open his own business. He says a supportive environment is vital for veterans: "Getting a helping hand as we transition back to the civilian world is extremely important."
Wake Tech was designated a Military Friendly® School by Victory Media in 2017. The college offers services that help veterans pursue higher education and other personal and professional goals, and translate their military training and experience into workplace credentials. The Military and Veteran Programs division is staffed by veterans and skilled civilians who serve as liaisons between the college and the U.S. Department of Veterans Affairs (VA), connecting students with benefits and referring them to campus and community resources. The college is an official Yellow Ribbon School as well, allowing it to provide financial assistance that is matched by the VA.
Services are offered at both the Southern Wake and Northern Wake campuses. The Veterans Resource Center at Northern Wake is a home base for students, with space for socializing as well as computer stations for working on assignments and resumes, searching for employment, or learning about benefits. "The center is a lifeline for me," Aaron says. "It's a place where I can study and talk with other vets. We learn a lot from each other, and the camaraderie is awesome!" The Veteran's Zone at Southern Wake features a computer lab and activity center with access to counseling and other services.
Wake Tech provides special student ID badges for veterans, and offers "Green Zone" training for college employees. "We teach faculty and staff about the difficulties veterans face," says Sam Strickland, SVP for Military and Veteran Programs and also a veteran. "The more they understand, the better they are able to help veterans who may be feeling anxious about coming back to school."
Wake Tech also offers workshops for veterans on topics such as social media and financial literacy, and the college hosts an annual Veterans' Summit that includes a job fair.
"We're proud to be military-friendly," says Strickland. "We want veterans to know we appreciate their service and are here to support them in the next chapter of their lives."
For more information, visit veterans.waketech.edu.