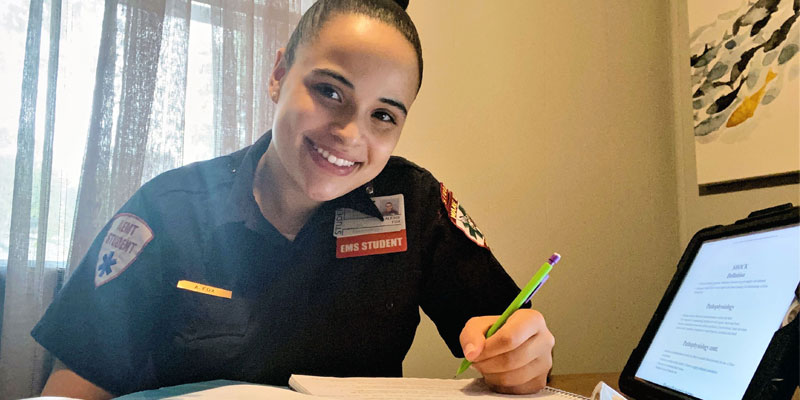 Scholarships Lessen Tuition Challenge for Students
Instead of worrying about paying for college, Alexis Fox is well on her way to becoming a paramedic, thanks to a scholarship made possible by generous donors to the Wake Tech Foundation.
Fox is the recipient of the Phyllis Moriarty Decker Endowed Scholarship, which supports a second-year student in nursing, radiography, emergency medical science or medical laboratory technology. "I've always had to work full time to support myself," she says. "Because of this scholarship, I can work less and focus on my education."
Wake Tech Foundation scholarships can ease the financial strain of college and help students avoid having to sacrifice their education. Fox says she's very appreciative because she lives on her own: "This allows me to direct my income toward rent and other expenses instead of tuition and books."
The Wake Tech Foundation manages a wide array of financial and in-kind resources that are essential to the success of the college and its 70,000+ students. The Foundation leverages these resources to help Wake Tech meet instructional and institutional needs and make quality education accessible to all.
Thanks to the generosity of corporate and individual donors, scholarships were awarded to more than 350 students in 2020-21, totaling $470,000.
"Businesses and individuals know that supporting our programs, especially during a time of crisis, can have a deep impact on our community," says Wake Tech Foundation Executive Director Matt Smith. "We continue to work hard to make sure everyone in this county who wants an education can get one!"
Scholarships may be designated to assist students in any diploma, certificate, or associate degree program. They are competitive and are awarded on academic merit, financial need, program of study, or other criteria, as directed by the donor. The scholarship application, accepted between March 1 and April 30 of each year, consists of general information questions and one essay question.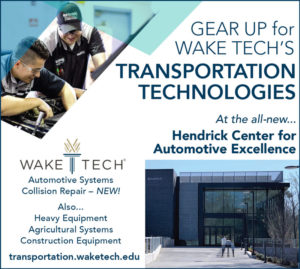 One of the newest scholarships is the SEPI Mentor Scholarship for women in science and engineering. It's made possible by a generous donation from SEPI, Inc., a woman-owned engineering firm in Raleigh. Another exciting new opportunity is the Garner Economic Development Corporation Endowment for Education, which provides scholarships to Garner Magnet High School and South Garner High School graduates who wish to further their education at Wake Tech.
The Scott Scholarship, named in honor of President Emeritus Stephen Scott, is Wake Tech's most prestigious and sought-after honor. Kevin Flack, a current Scott Scholar, says the time he invested in completing the application was well worth it. Once he graduates from Wake Tech, Flack is transferring to the University of North Carolina at Chapel Hill to study mathematics.
"It's low risk for high reward," he says. "I tell other students they should just do it and apply. It was an easy process, and if you have trouble with writing, the Writing Center at the Individualized Learning Center is there to help you."
Hailey Berg, also a Scott Scholar, learned about Wake Tech Foundation scholarships from a financial aid staff member: "I love that you only complete one application to be eligible for so many different scholarships." Berg is a single mother who says the scholarship allowed her to focus on her goal of becoming a registered nurse. "Childcare is a financial strain in and of itself," she says. "This scholarship allowed me to spend more time learning and growing and less time working and stressing." She will be the first woman in her family to graduate from college.
For more information, visit scholarships.waketech.edu.