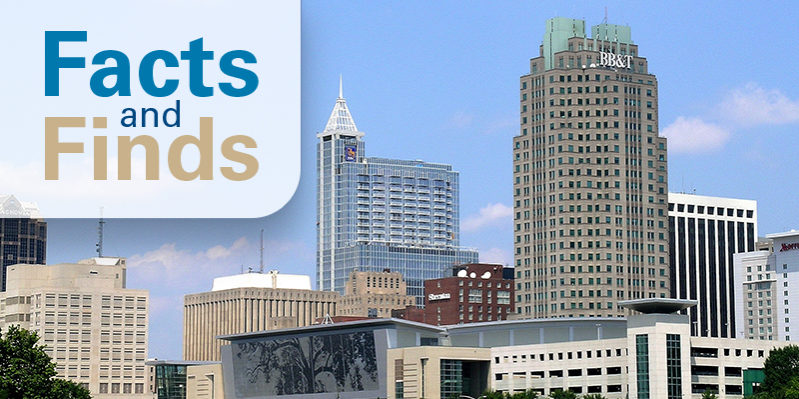 Community College Pays Off
Graduates who earn certificates at community colleges earn an average of nearly $9,000 more than those who go through for-profit training programs, according to new data from the U.S. Department of Education.
"Some institutions are clearly paying off for graduates, offering a high-value degree relative to other institutions," the report notes. "In particular, programs offered by community colleges outperform comparable for-profit programs."
Students who attend community colleges not only benefit from higher post-graduate earnings, but they also incur a fraction of the debt borne by their for-profit counterparts.
Another study by the National Center for Education Statistics found that graduates who earned an occupational credential — such as certificates in agriculture, business, computer science, and other common programs at community colleges — had a higher rate of employment in their fields of study than graduates who received degrees in academic areas like English, liberal arts, mathematics, philosophy, or history.
Sources: US Department of Education, (ed.gov/news/press-releases/education-department-releases-new-graduate-earnings-data-career-college-programs); National Center for Education Statistics (nces.ed.gov/pubsearch/pubsinfo.asp?pubid=2016107)
Happy Hour
It turns out Pharrell Williams may have been thinking about Raleigh with his hit song, "Happy," a few years ago. Out of a list of America's 150 largest cities, Raleigh is the only North Carolina city to make it into the top 25 on Wallethub's 2017 Happiest Places to Live list. According to the consumer financial website, Raleigh ranked 23rd, while Durham came in at 39, and Charlotte 41.  The study was based on three key factors: emotional and physical well-being, income and employment rate, and community and environment factors. So go ahead, smile! Or to quote another oldie but goodie, "Don't worry, be happy!"
Source: wallethub.com
Surfing for an Online Degree
When it comes to online associate degrees, Wake Tech ranks #11 in the nation! That's according to bestcolleges.com. The website highlights many popular online programs, including Accounting, Business Analytics, Computer Programming, Criminal Justice, Data Science, Supply Chain Management, and Web Developer. Online programs like these are making it possible for many students to earn a degree while juggling work and family obligations. Wake Tech now serves more online students than any other community college in North Carolina.  Best of all, Wake Tech's EPIC initiative prepares faculty to teach online and students to succeed!
Source: bestcolleges.com/features/top-online-schools
Want to Stay Sharp? Keep busy!
Staying busy and learning new things can keep us sharper as we age, according to recent research. A study of older adults found those with busy schedules tended to perform better on memory, logic, and information processing tests. "We think it is likely that being busy is good for your cognition," says Sara Festini of the Center for Vital Longevity at the University of Texas. Festini conducted a study in which 330 men and women between the ages of 50 and 89 rated their "busyness" in response to questions like, "How often do you have too many things to do each day to actually get them all done?" Overall, the busier people said they were, the better they did on the tests. Although many people consider a packed schedule to be a source of stress, Festini suggests that the study "provides further motivation to seek out additional activities and to keep learning new skills throughout adulthood."
Source: health.usnews.com/health-care/articles/2016-05-17/keep-busy-stay-sharp
Stay Connected! Sign up for Wake Tech's e-News: enews.waketech.edu