Scholarship Helps Students Cross the Finish Line

Two years ago, Thomas Brown was well into his studies at Wake Tech and making progress toward his associate degree.
But like many students, Brown encountered some family challenges and decided to take a break from college.
"My son was in California, and he needed me, so I had to go help him," Brown explains. "I really didn't know if I was going to come back."
As it turns out, Brown did return to North Carolina, but he didn't immediately think about coming back to Wake Tech. That is, until he received an email from the college encouraging him to return to school.
"The email said that I had completed over 80 percent of the classes I needed to finish my degree, and I was eligible for a scholarship to help pay for my remaining classes," Brown says. "I knew I was close, but I didn't realize I was that close! I only needed seven credits to graduate."
So, Brown followed up with an advisor at Wake Tech and enrolled in the last three classes he needed for his associate in arts degree.
The "Completion Scholarship" Brown received was made possible by a generous donation from Coastal Credit Union. It's designed to help those closest to completing a degree take the last step towards graduation.
"Coastal Credit Union supports access to affordable, high-quality education," says Creighton Blackwell, Coastal's Senior Vice President and Chief Culture and Impact Officer. "Personal challenges or financial hurdles shouldn't derail a student's hard work to complete their educational goals." Blackwell also serves as a member of the Wake Tech Foundation Board of Directors.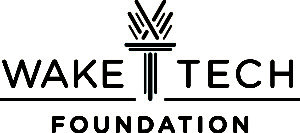 The scholarship, which pays for tuition, targets students who have 15 credits or less remaining to complete their degree, maintained a 2.0 GPA, and have recently stopped out or are at risk of doing so.
Since 2016, the Completion Scholarship sponsored by Coastal has helped more than 50 students complete their education. Several have gone on to secure careers in nursing, IT, substance abuse counseling and business.
"It's our mission at Wake Tech to reach out to students wherever they are on their higher education journey, and rally around them to help them succeed," said John Saparilas, Associate Vice President of Enrollment Services. "We've found that reaching out to students early – either before they stop out or shortly after they do – and rallying around them with Completion Scholarships and connections to campus and community resources has a significant impact on helping them graduate."
For Brown, the Completion Scholarship was an opportunity to keep learning and finish his degree.
"I want to thank Wake Tech for helping students like me who are so close to finishing," he said. "Sometimes life gets in the way for students, no matter what age you are, and it interrupts your education. I'm so thankful to Wake Tech for taking the time to review the records and reach out to me. Wake Tech really wants you to be successful."
Are you a former Wake Tech student? If you think you might qualify for the Completion Scholarship, send an email to [email protected] to learn more.