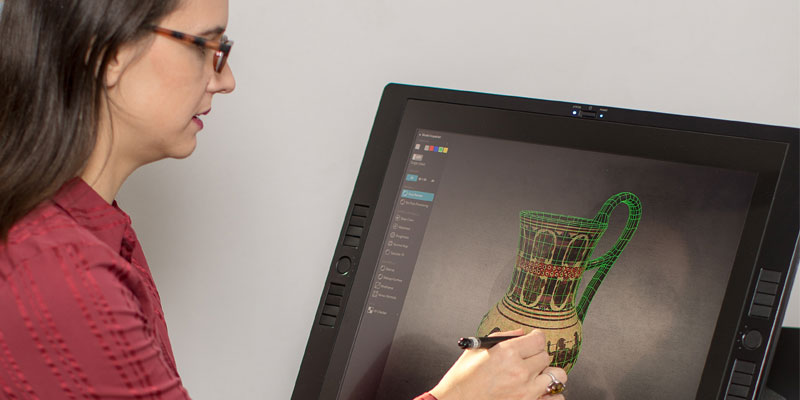 New Technology and New IT Transfer Options

Ven Lewis has a lot of creative ideas – and he wants to bring them to life as a designer of video games.
Now, thanks to new articulation agreements, Ven and other Wake Tech students in information technology can transfer once they graduate to pursue a bachelor's degree at a leading university. The new and very specific agreements allow transfer to five outstanding universities: UNC-Charlotte, NC A&T, NC Central, and William Peace University, as well as Northeastern University in Boston.
These new agreements expand the number of transfer opportunities for Wake Tech students. Graduates with University Transfer degrees (Associate in Arts and Associate in Science) have long had the ability to transfer seamlessly to UNC System institutions and many private colleges and universities in North Carolina. But Wake Tech has also made it a priority to develop transfer partnerships for students in Career and Technical programs – students who are earning Associate in Applied Science degrees. These programs allow students to gain marketable skills for entering the workplace, as well as transfer their credits to continue their education at a university if they wish.
"I want to be able to design my own games, so I'm learning everything I can now to make that possible," says Lewis, a first-year student in Wake Tech's highly-regarded Simulation and Game Development (SGD) program. "I think I'm also going to want to pursue an advanced degree."
Information technology is a big focus of the new partnerships, which support advanced study in IT programs such as computer programming and development, data science, cybersecurity, and simulation and game design. Although a bachelor's degree is not a requirement in many fields, it often includes education in leadership and management that can open the door to advancement in a large organization.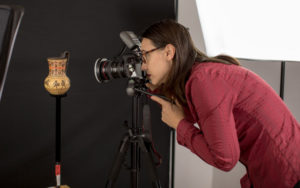 "There's been a lot of debate recently in the technology sector about the value of skills versus degrees," said Wake Tech President Dr. Scott Ralls, "but at Wake Tech, we don't think it's 'either/or.' Why should students have to choose? Technology skills are important in obtaining any job now, and a degree is often required to progress in a career. Our efforts to forge partnerships will allow IT students to accomplish both."
Last spring, Wake Tech signed an umbrella agreement with North Carolina Wesleyan College that permits the transfer of all degrees – University Transfer and Career and Technical Programs, which means that for the first time ever, all Wake Tech degrees can be transferred to a university for further study. As a plus, several bachelor's degree programs can be completed online, allowing Wake Tech graduates to work in their field as they further their education and professional growth.
As part of its commitment to Wake Tech students, William Peace University has established a scholarship for Wake Tech graduates. The William Peace Pathways Scholarship will support students who want to pursue a bachelor's degree at the university with up to $19,000, based on their academic achievements.
Lewis hopes to take advantage of the new William Peace partnership to pursue a bachelor's degree in simulation and game design. He'll be well prepared. SGD students at Wake Tech are gaining advanced skills in Photogrammetry, a technique that allows game artists to create realistic 3D graphics from photographs, as well as in 3D Data Capture, Technical Art, Technical Animation, and other popular game development technologies that are in high demand. The new courses, along with a new lab at Wake Tech's Southern Wake Campus, have been made possible by two National Science Foundation ATE grants.
Cindy Foster, Senior Professor and SGD Program Director, says Wake Tech is the only community college in North Carolina – and one of only a few nationwide – teaching photogrammetry. The college is one of a select group of community colleges that have a 3D motion capture studio. She says SGD students will also have opportunities to gain experience through internships, and hands-on training by creating simulations for other campus departments.
"Video game companies in the area will be looking for people trained in photogrammetry," Foster says. "It's an emerging technology, and Wake Tech is on the cutting edge with this training – and in line with the way the video game industry is going."
As for Lewis, he's super excited about a future building game development skills: "I believe I can expand my skills even further through William Peace's program. So far, I've had a wonderful experience at Wake Tech. The faculty and staff are great, and the classes are informative and fun. It's also been a good way to network and get a foot in the door of the game industry. Attending Wake Tech has been my smartest decision so far."
For more information about transfer opportunities at Wake Tech, visit transfer.waketech.edu.
For more information about Simulation and Game Development, visit sgd.waketech.edu.