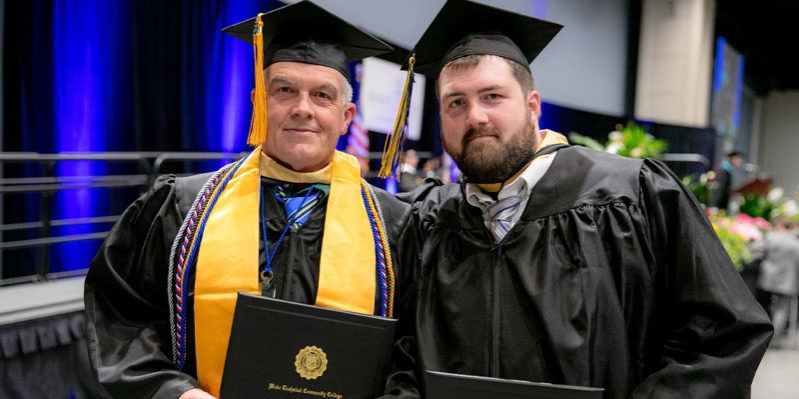 By Mollie Hodl, Career Specialist, Career and Employment Resources
Are you a mature professional seeking to re-enter the workforce after changing careers or being downsized? Focus on the valuable connections you already have, create new networks, and tap into the many community resources available. For example, Wake Tech's Human Resources Development (HRD) courses offer employability skills training and support to help you redefine your niche and get back in the game. The Career Transitions Forum is an excellent place to start, with lectures, networking activities, and information about Wake Tech resources.
Consider these strategies:
Market yourself correctly.

Create a list of skills from your past employment that can transfer to new positions. Demonstrate how your experience can benefit the employers you've targeted.

Update your skills – particularly in technology.

NC Works Career Centers provide many valuable services: career counseling, skills assessments, new career path identification, workshops, and personalized support. Explore short-term IT training, plus degree options, at IT.waketech.edu.

Consider alternatives to full-time employment.

Part-time work, temporary positions, consulting, and even volunteering are viable options to explore – as well as self-employment. The Kaufmann Foundation reports that 55 to 64-year-olds now have the highest rate of entrepreneurship. Wake Tech offers a variety of programs to help you start your own business: sbc.waketech.edu.

Document volunteer experience on your resume to highlight transferrable skills.

Forty-one percent of LinkedIn members surveyed consider volunteer work experience as valuable as paid work experience when evaluating candidates. One of five hiring managers in the U.S. reports having hired a candidate because of volunteer experience.

Find companies that are age-friendly.

More than a thousand employers have taken the AARP pledge to promote equal opportunity for all workers, regardless of age. Take a look at their jobs board to find openings for experienced workers: jobs.aarp.org. Age-friendly employers are also listed by state and industry segment at workforce50.com.
Explore Returnship Programs. Some companies have these training and mentoring programs in order to access a talent pool of mature workers. Local programs include IBM Tech Re-Entry, Blue Cross NC, MetLife ACT2, Bandwidth and reacHIRE.
Determine what you want and what you need to get there. Stay in shape physically and mentally, and remember: It's never too late to start something new!