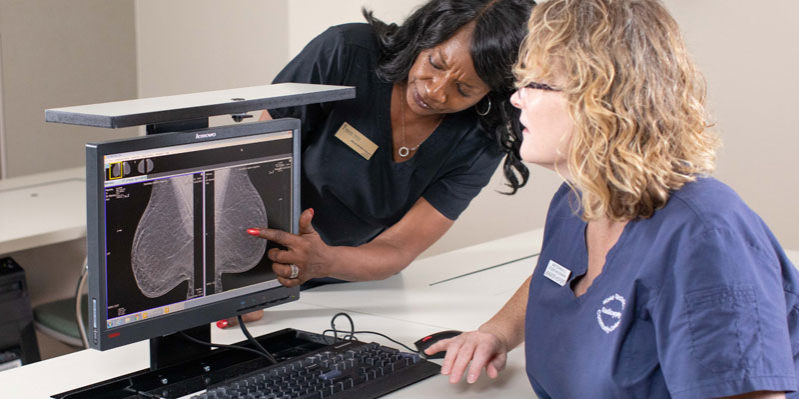 Jennifer Hoffert is making a dream come true. She recently completed an associate's degree in radiography at Wake Tech, and she's now focused on the college's brand new Mammography Technology program.
Jennifer decided to enroll at Wake Tech in 2013, once her children were out of the house: "It was my turn to figure out 'what I want to be when I grow up'!" After helping to care for a sick child undergoing x-ray treatments, Jennifer knew she wanted to focus on radiography. And once her classes started, it didn't take long to zero in on a specialty. "I knew during the first semester that I wanted to specialize in mammography. Health and wellness mean a lot to me."
She wasn't sure how to get the training she needed – and then she learned that Wake Tech would begin offering a mammography certificate program in the spring of 2020. Jennifer was ecstatic! She describes the education and clinical experience she received in Wake Tech's radiography program as "stellar" and is confident she'll have a similar experience in mammography. "I am literally doing a happy dance!" 
Wake Tech's Mammography Technology program is a two-semester certificate program offered at the Perry Health Sciences Campus. It's designed for radiography students and technologists who are registered with the American Registry of Radiologic Technologists (ARRT). Most of the coursework is online. Students come to campus for lab experience using a state-of-the art 3D mammography system and take part in clinical rotations at local imaging facilities.  
"This program gives students the classroom, lab, and clinical experience they need to become qualified diagnostic mammography technologists," says Dr. Angela Washington, Administrative Department Head of Wake Tech's Imaging Programs. The program will also emphasize holistic care, training students to read patients' body language and offer comfort, compassion, and understanding. 
Mammography instructor Wanda Johnson says it's a wonderful addition to Wake Tech's imaging programs: "I enjoy training students on this important tool which can detect cancer early, when it's most treatable." 
It's a tool that can – and does – save lives. According to AART, since 1990, mammography has helped reduce the number of breast cancer deaths by almost one-third. And as the average age of women in the U.S. continues to increase, demand for the procedure will keep rising. The Bureau of Labor Statistics reports that jobs for radiologic technologists (including mammography techs) are expected to grow 12% through 2026.  
Mammography Technology graduates will meet initial requirements of the Mammography Quality Standards Act (MQSA) and may be eligible to take the ARRT post primary certification in mammography.  Once registered, graduates will be able to perform mammograms in hospitals and imaging facilities.   
Dr. Angela Ballentine, Provost of Health Sciences programs, says Wake Tech is meeting Wake County's demand for mammography technologists. "Wake Tech will continue to provide the exceptional training the community has come to expect and meet the ongoing need for high-quality healthcare." 
Jennifer Hoffert is right where she wants to be; she says this mammography program will allow her to help others and reach a goal she's had for years. "Wake Tech is giving me the education and training I need to have a career in imaging – and to save lives!"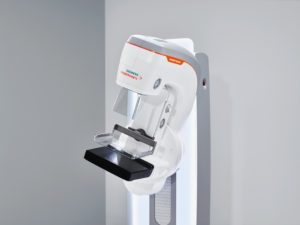 For more information on a career in mammography or one of the other specialties in Wake Tech's Radiography program, visit radiography.waketech.edu.
2017 Median earnings
Radiologic Technologists (includes Mammography Technologists): $58,440
(Source: U.S. Bureau of Labor Statistics)