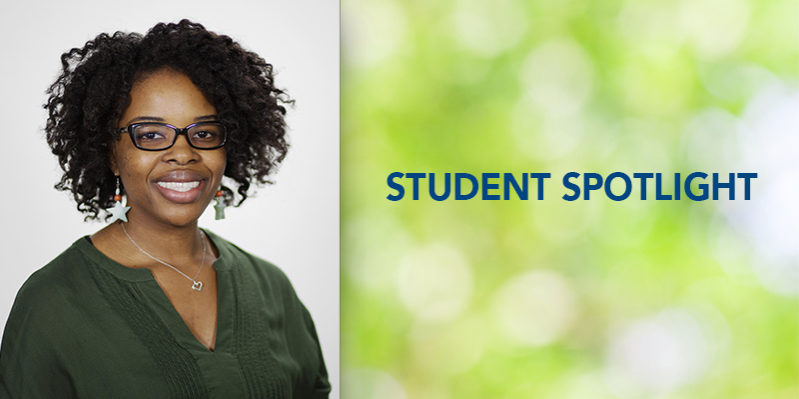 Donna Dixon
2016 Student of the Year
Current standing: Spring 2016 graduate of Wake Tech's Human Services program; currently taking four additional classes to prepare for a university transfer; member of the National Society of Leadership and Success, Phi Theta Kappa, and the Human Services department's advisory board.
Background: I'm a Jersey girl – born and raised. I moved to Raleigh a little over five years ago. The rest of my family still reside in New Jersey.
Special honors and awards: Dwight O. Ryan Student Achievement Award, Outstanding Student of the Year 2016, NC Community Colleges 2016 Academic Excellence Award.
Educational plans: Transfer to a four-year university in spring 2017 to obtain a Bachelor of Social Work degree with a minor in nonprofit studies. Then, I'd like to obtain a Master of Social Work degree.
Career plans: To become a Licensed Clinical Social Worker and become an Executive Director of a Nonprofit Organization.
Work experience:  Currently, I work at a local nonprofit as an Employment Counselor helping individuals who have various barriers to gaining permanent employment. I have volunteered with numerous organizations in which I served diverse populations—providing meals to the elderly and homeless men, empowering women who are incarcerated, and mentoring young adults. Earlier this year, I was able to gain some experience by working as an intern for a Wake County Human Services site that offers a wide variety of services for homeless women and men.
Personal/Family: I'm looking forward to life changes. I don't have any children right now, however, I'm looking forward to having a couple in a few years.
Hobbies: Singing, dancing, watching NBA basketball and movies
Best thing about Wake Tech is … the wide range of resources available to help students succeed professionally and personally. At Wake Tech, students do not have to figure things out on their own; whether someone needs help with writing skills, building a resume, choosing a career path, paying for college, or just simply learning how to make new friends. Someone is available and willing to walk alongside you. Truly, I have felt supported by staff, colleagues, and classmates.
Advice for prospective/current Wake Tech students: Be open to trying something new. Don't be afraid to stand out and do something different from the crowd. Ask for help when you need it and do your best.