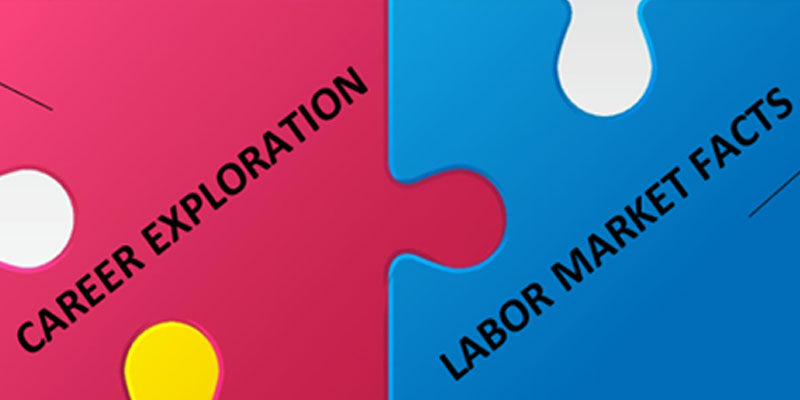 If you're enrolling in college after completing high school or are a mid-career job changer looking to retool, one of the first decisions to make is what to major in or which credentials to pursue. Career exploration helps you make that important decision and involves:
Self-assessing to identify career interests and personal strengths

Selecting a program of study or industry credential to pursue

Creating an action plan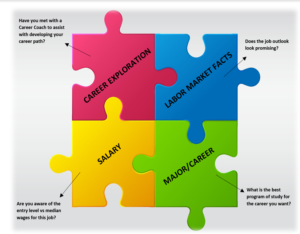 Another consideration is labor market information, which includes local job postings and employment projections.  Are the number of jobs in the geographical area you are targeting for a major increasing, decreasing or staying about the same? Equally important are wages or salary including:
Entry level or what new workers generally start at

Median wage or normal pay after four or five years

Ten years plus or what highly experienced workers can expect to earn
Wage or salary should be a consideration of the program of study or occupation you pursue. The living wage for Wake County is $15.92 per hour and was calculated using the Brookings Institution Method, which calculates two-thirds of the median wage for all jobs in Wake County, weighted by the number of jobs in each occupation.
How do you find out whether programs in higher education lead to living wage jobs in Wake County?
Here are some useful sources to help you with your research:
Career Coach
https://waketech.emsicc.com/?radius=10%20miles&region=Wake%20Tech
NC Careers
https://nccareers.org/occupation-profile?field_area_target_id_1=1284
Career One Stop
https://www.careeronestop.org/
If you need further assistance, come to a Career Lens Lab! If you're not already working full-time or are unemployed, underemployed or facing a layoff, the registration fee will be waived. Please visit waketech.edu/careerservices and click on Explore Careers.