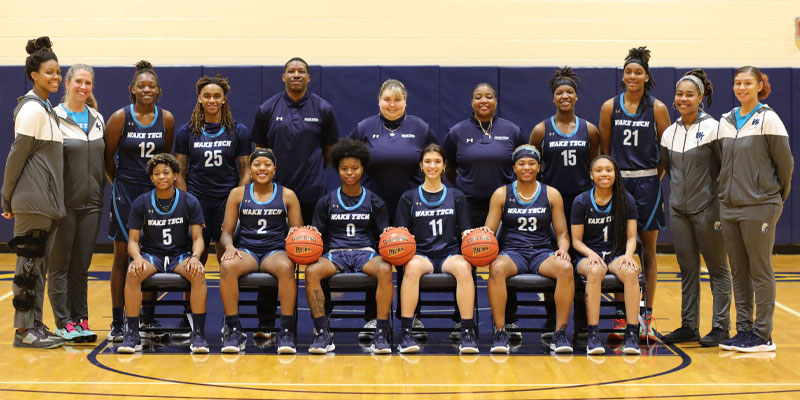 Wake Tech's women basketball is on a roll! The team had a phenomenal 2022 season, winning the National Junior College Athletic Association (NJCAA) Region 10 DII regular season with a 17-1 record. That earned them a spot in the national tournament for only the second time in program history, and it came on the heels of two disappointing seasons due to the COVID-19 pandemic.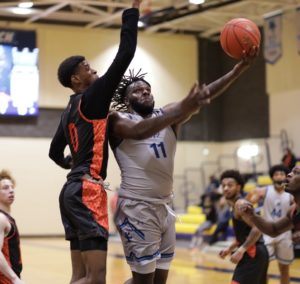 In 2020, the team clinched a tournament bid, but it never happened because of the pandemic. And in 2021, the pandemic canceled the team's entire season.
This year, the team bounced back in true Wake Tech style! After their winning season, they traveled to the national championship in Port Huron, Michigan, and although they fell short in the tournament, the team was applauded for their efforts and for putting Wake Tech on the national stage!
The team was led by guard Anna Vann, named a First Team Division II All-American by the NJCAA. During her sophomore season at Wake Tech, Vann was eighth in the nation in points per game (21.6), fourth in the nation in total points (626), and fifth in assists per game (6.2). She's Wake Tech's first-ever First-Team All-American selection and the first student-athlete at Wake Tech to record 1,000-plus career points. She was also selected the 2022 NJCAA Region 10 DII Women's Basketball Player of the Year, and received a scholarship to continue her basketball career at Elizabeth City State University.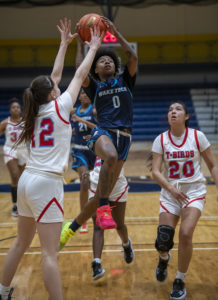 Head coach Alison Beasley commends Anna and the rest of the team for their grit, hard work, and determination: "They've been through a lot together and they stuck together like glue."
On the men's team, Shayne Saigo was named an NJCAA Second Team Division II All-American and was the 2022 NJCAA Regional 10 Division II Basketball Player of the Year. The Knightdale High School grad was fourth in the nation in points per game (23.6) and scored a season-high 37 points against Sandhills Community College on November 13. He'll be playing for the Shaw University Bears next year.
To try out for basketball or one of Wake Tech's other sports teams, visit waketechsports.com for all the details.