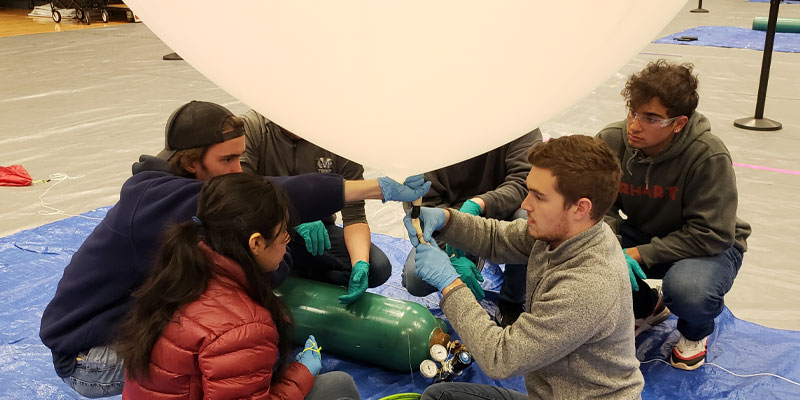 Whether it's an award-winning graphic design, show-stopping hair and makeup, or an eloquent speech, Wake Tech students in career programs at Wake Tech showcase their talents competitively. Hands-on skills competitions allow students to shine on state and national stages, giving them an edge in the job market when they graduate.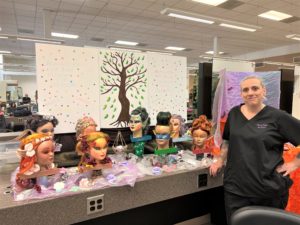 Wake Tech students in automotive systems, collision repair, business, cosmetology, esthetics, dental assisting, and welding programs compete in state SkillsUSA competitions for a chance to move on to national events. SkillsUSA has served students preparing for careers in trade, technical, and skilled service occupations for more than 35 years. In addition to competing for prizes, students get to test their creativity, build confidence, and gain valuable experience and leadership that translates into their future careers.
Cosmetology student Carrie Fisher says the SkillsUSA competition honed her hair and make-up talents and helped prepare her for a career as a stylist. "A little competition is good for everyone," she says. "It forces you to go outside your comfort zone and push yourself to do better."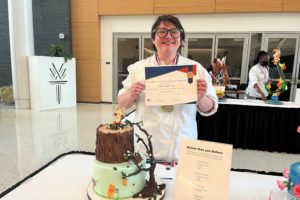 Culinary and baking students wow judges with their amazing cakes and showpieces at the NC American Culinary Federation (ACF) Competition, held twice each year at the Scott Northern Wake Campus. Students from other colleges and area professionals are invited to compete and are judged on artistry, craftmanship, theme, and presentation. They're awarded points using the official ACF scale and the top scorers win medals.
Program Director Caralyn House says the event helps students gain self-esteem and become more employable after graduation.
"Many of our students are scared to death to do this, so it's rewarding to see how far they have progressed by the time they compete," says Chef House. "The competition really pushes them to reach beyond what they think they can do." 
Wake Tech students shine in all sorts of fields:
Business students recently took home top honors at the Phi Beta Lambda (PBL) State Leadership Conference. Phi Beta Lambda is the national student organization for business and leadership.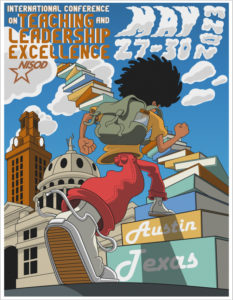 "PBL has been as an excellent opportunity for me to grow as a public speaker intentionally and meaningfully," said Ben Saucedo, 2022 Wake Tech PBL President.
In the Advertising and Graphic Design program, student Javier Zamarippa created a winning illustration for NISOD, the National Institute for Staff and Organizational Development, an organization committed to celebrating excellence in teaching, learning and leadership at community colleges. 
He says his award-winning design solidified his career path as a graphic designer. "This competition gave me confidence in my craft and reinforced that I can be successful at graphic design," he says. 
In engineering, a team of three students competed in the NC Space Grant High-Altitude Balloon Competition in the spring. Diya Bhavsar, Johnathan Klem and William Lewis designed, built, tested and launched a 600-gram latex helium balloon into the atmosphere. On launch day, the balloon rose to 95,000 feet for two and a half hours, traveling from Hickory to Louisburg before it burst. The parachute carried cameras, tracking devices and data collection systems to a landing area about 20 miles from the Scott Northern Wake Campus. Data from the competition is shared with NASA.
Chris O'Riordan-Adjah, Wake Tech's Engineering Department Head, reiterates the value of such competition: "This is such a great experience – and one that our students can put on their resumes."
Student competitions: good experience now to build skills for later. It's a win-win!