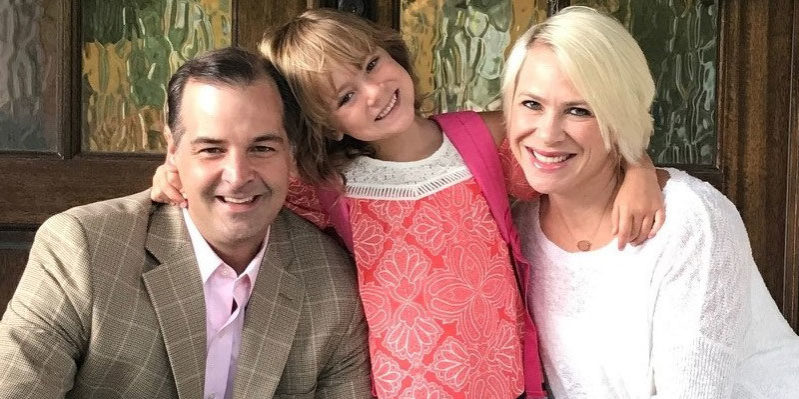 People often equate philanthropy with big checks, but Nathan and Mandy Becker would like you to know, "it's not the amount that matters – it's the giving."
We don't need to be Bill Gates or Warren Buffet to leave our mark on the world. Many of us have the ability to make a difference in our communities with a modest yet impactful combination of lifetime giving and legacy planning.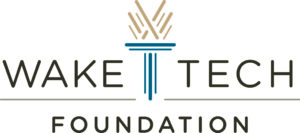 For the Beckers, giving back to the community is a fundamental part of their family values. As part of their will, they've created a living trust that ensures support for their daughter, each other, and the causes they care about most.
"We know that we can't put all our physical possessions in a box and take them with us when we go," says Nathan. "By setting Wake Tech as one of the beneficiaries of our estate, we know that the box is going to get to where it needs to be."
"We're encouraged knowing that we can help others achieve their dreams," adds Mandy. "And in this way, we're continuing to teach our daughter the value of giving back."
"One of the myths we often hear about legacy giving is that it will take away someone's inheritance. This is not at all the case," says Roxanne Miller, Director of Development. "In most situations, legacy gifts to charities are only a percentage of the entire estate. As with the Beckers, a legacy gift to Wake Tech is a way to pass on the family's values while building a tradition of giving."
Nathan and Mandy became involved with Wake Tech in 2012. Nathan, an engineer at ABB, was leading the local giving initiative called "WeCare" when he became passionate about partnering with Wake Tech. Since then, Nathan has served as a volunteer on the Wake Tech Foundation Board, championed the ABB Endowed Scholarship, helped modernize Wake Tech labs with ABB products, technology and faculty training, and created student internship opportunities.
Mandy is a former engineer turned entrepreneur and the owner of Swagger, a boutique with locations in Cary and Raleigh. Her passion for helping under-resourced women get the skills they need to own their own businesses led her to create the Swagger Endowed Scholarship fund for women at Wake Tech. "It's important to us that we give what we can," says Mandy. "And we'd like to encourage others to do the same."
The Beckers understand the importance of Wake Tech's work in the community and the financial challenge of the cost of a higher education. By pairing lifetime and legacy giving they're supporting critical needs today while ensuring their assets will help make a difference in the lives of students for years to come.
You're never too young to prepare your will and define your legacy. To learn more about making a planned gift to the Wake Tech Foundation and becoming a member of the Legacy Society, visit legacy.waketech.edu.
Already have Wake Tech in your estate plan? Thank you! Please let us know so that we can express our gratitude and welcome you to the Legacy Society.
The Legacy Society is a community of donors who have chosen to include Wake Tech in a planned or estate gift – through a will, a trust, or other avenues. Legacy Society members are recognized in the annual report and on the donor wall outside the President's office as well as highlighted on the college website and in newsletters. Donors can remain anonymous if they so choose; however, we encourage them to share their names as an inspiration to others.