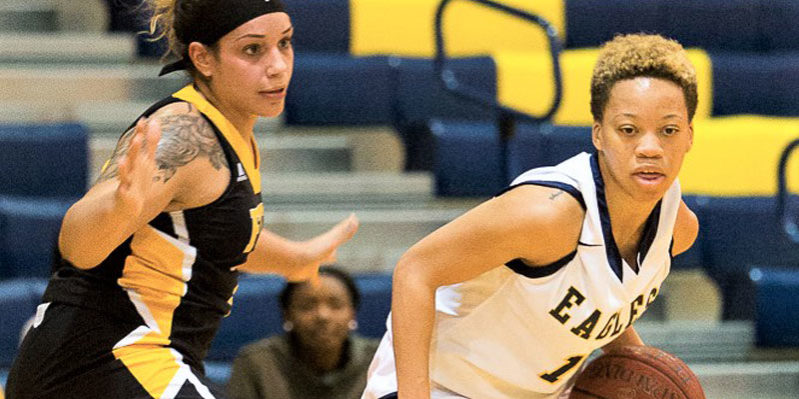 Balancing academics and athletics comes naturally to Khadijah Daniels. The Wake Tech graduate was a standout on the basketball court for the Lady Eagles, and is now playing a vital role as a member of the William Peace University Pacers. Khadijah is serious about playing basketball, and even more serious about her studies – as she pursues a bachelor's degree in biology.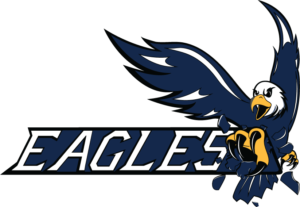 "I always enjoyed my science classes in high school, but I didn't really have a full understanding of what I wanted to do in the field," she says, "By starting at Wake Tech, I could work on discovering the right path for me while improving on the basketball court."
Khadijah's improvement on the court at Wake Tech was rapid. From her freshman to sophomore year, her scoring average more than doubled from 7 points per game to 18 points per contest. She was recognized by the NJCAA, Region X as an All-Region Award Winner in 2018. Wake Tech Athletic Director Barry Street says, "She grew from a freshman reserve player to a dominant scorer and leader. It all comes from her winning attitude and desire to be the best she can be."
Off the court, Khadijah took advantage of support services offered to all Wake Tech students to improve her academic standing in the classroom. "The Individualized Learning Center (ILC), library staff, and REAL Center were great," she says, "and instrumental in my development as a student." Now she's on pace to earn advanced degrees, as she aims to achieve her career goal of one day becoming a doctor.
Know someone who'd like to play sports at Wake Tech? Check out waketechsports.com for all the details!