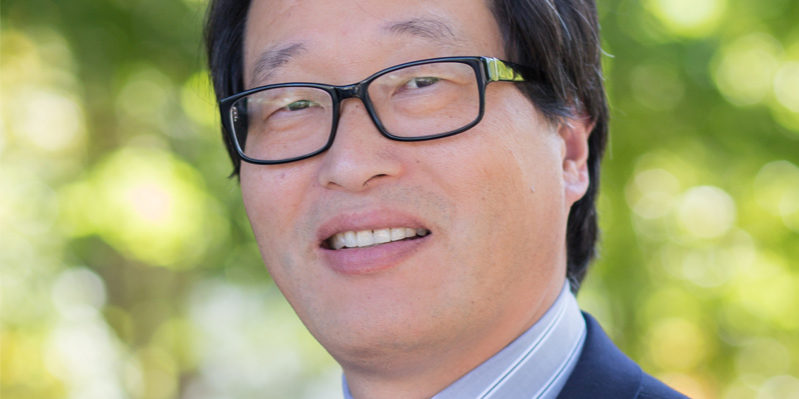 Dr. Kai Wang, 2017 Staff Member of the Year
Title: Senior Dean of Strategic Innovations and Chief Campus Officer of Wake Tech Online
Background: I grew up in Jiangsu Province, China. I came here to pursue my PhD at UNC Chapel Hill. I started as an adjunct faculty member at Wake Tech in 2002, then progressed to instructor and department head for computer programming, before becoming Senior Dean of Strategic Innovations.
Education: Bachelor's degree in Physics from Nanjing University; Master's degree in Geophysics from Institute of Geophysics, Chinese Academy of Sciences; PhD in Geological Science from UNC Chapel Hill.
Personal/Family: I have been blessed to be married to Yaqing Miao for more than 29 years. We have one son, Miao Wang.
Hobbies: Hiking and reading
Advice: Be a life-long learner and apply what you learn to your work.
Best thing about Wake Tech is… it truly supports the local community and leads the way with a campus-wide Applied Benchmarking framework as an engine for innovation.