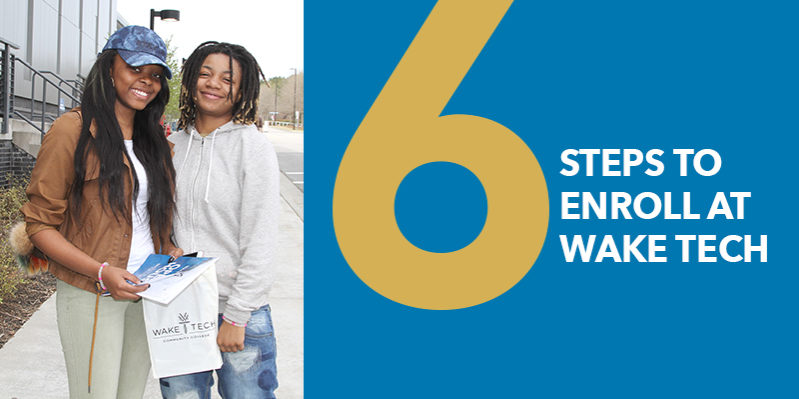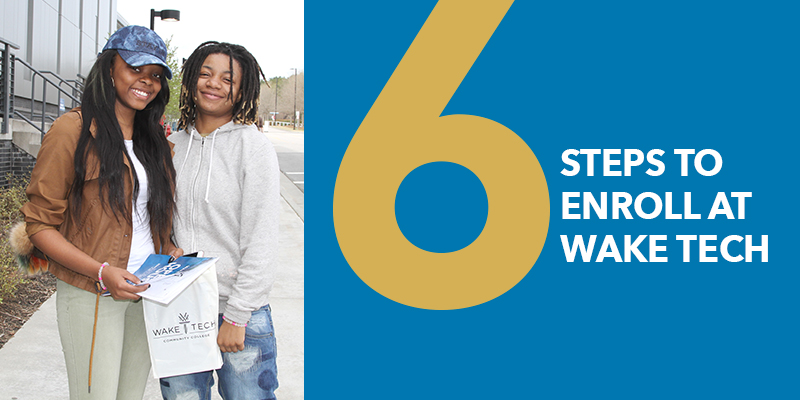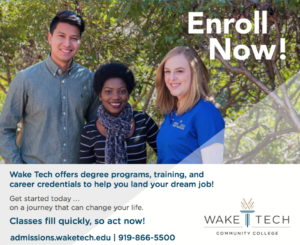 1 Apply online
admissions.waketech.edu
2 Request financial aid and veterans benefits
financialaid.waketech.edu
3 Request transcript(s)
Have high school/high school equivalency and college transcripts, SAT scores, and/or ACT scores mailed to: Wake Technical Community College Admissions Office, 9101 Fayetteville Road, Raleigh, NC 27603 or sent electronically to:
transcripts@waketech.edu
4 Schedule a placement test
testingcenter.waketech.edu
5 Meet with an advisor
advising.waketech.edu
6 Attend New Student Orientation
orientation.waketech.edu
Now you're ready to register for classes!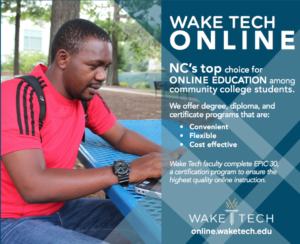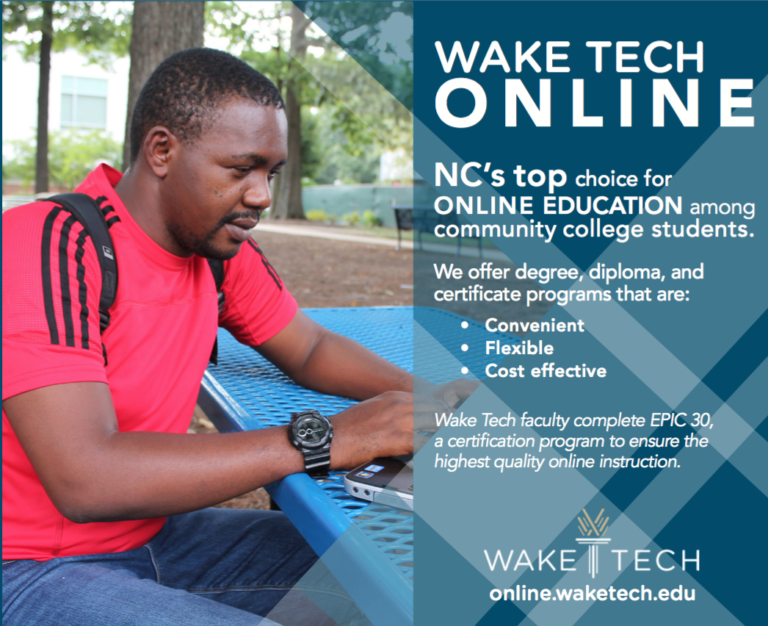 Browse class offerings and plan your schedule: Visit webadvisor.waketech.edu, click Future Students, then Search for Curriculum Sections
Take the Online Learning Readiness Assessment if taking an online course. Visit eli.waketech.edu
To register for classes:
Visit webadvisor.waketech.edu, click Log In and enter your Student Account User ID and password
Select Current Curriculum Students (Credit)
Under "Registration," click Register for Sections and follow the prompts to select classes
Pay for your classes – online or on campus – before the deadline, and you're set!
Questions about Admissions or Advising?
Admissions: Visit admissions.waketech.edu or email
admissions@waketech.edu
Advising: Visit advising.waketech.edu or email
advising@waketech.edu
Phone: 919-866-5500
Questions about Registration?
Email registrar@waketech.edu or call 919-866-5700